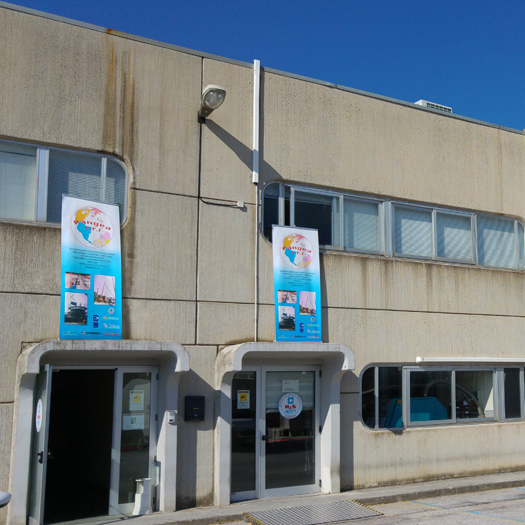 Company Profile
PANGEA S.r.l. was founded in 2014 by the union of six leading companies, each one leader in their own activities in the Oil& Gas sector. The necessity to operate on a wider market, which is not only focused on Italy and Europe, but projected to world markets, such as Asia and Africa has led these six companies to form PANGEA S.r.l. Recognizing the great value of the aggregation with the respect and protection of their individuality.
The aggregation is obviously the result of careful study and discernment, of unexpressed synergies, which needed further dialogue. That's the reason of this new identity, which aims to integrate and to occupy a place of prestige in the market in favor of its founders in the vision of a new way of working and to release the daily challenges of the global world.
The heritage of technical, managerial and organizational competences acquired in over 50 years of activity by the founders now allows PANGEA S.r.l. to implement complex projects in all parts of the world thanks to the flexibility of the orientation to the result and ability to interpret global needs of the customer favoring its locally its roots.
PANGEA S.r.l. is now an integrated company of maintenance activities, committed to growth in technological research, offering to its customers comprehensive maintenance services, maintenance engineering, design and installation of automation systems and analysis, transfer of know-how, commissioning , procurement and materials management, technical assistance, land reclamation and environmental restoration, waste consulting, analytical laboratories.

CRISCUOLO GROUP
The history of Criscuolo Group starts in 1969 when the brothers Giuseppe and Carmine Criscuolo founded the Fratelli Criscuolo S.n.c. The company based in Polla (SA) worked for long time in the trade of Oil Products and Agricultural Fuel and also in the trade of machinery and equipment for agriculture and industry.

DANDREA group. Officine Dandrea Angelo
Officine Dandrea Angelo know is focused on: design and maintenance engineering, structural steel carpentry erections, erections of under pressure equipments and industrial insulations. Nolitalia's core business are the services of lifting and handling of loads in industrial / shipbuilding areas, logistics and works in heights as well as rent of lifting platforms, cranes and trucks with or without operator.


ELETT.RA S.n.c. of Arleo & Rizzo
In 1984 on the initiative of Giuseppe Arleo and Paul Rizzo, already owners of sole proprietorships specialized in the same sector was founded ELETT.RA S.n.c. of Arleo & Rizzo. The company is principally engaged in the installation and maintenance of civil and industrial electrical installations and the supply of electrical equipment and pursues since the establishment the objective of ensuring the highest customer satisfaction in accordance with its needs and expectations, through the high quality of products and services.

GARRAMONE SNC
Garramone snc is a service company that works for more than thirty years in the field of environment, their experience has been consolidated in the Oil & Gas sector, with activities such as industrial plant: -Cleaning of industry equipments (Well heads, separators, heat exchangers, columns of dehydration, filters, pipes, tanks, containment basins, bays, loading and unloading, tube, etc..)

ZOCCOLAN Srl
For over twenty years present in the territory, always paying attention to the development, to the innovations applied to the environmental technologies and in the field of waste disposal. We have established ourselves as one of the leading companies in the sector and in our region. Punctuality, the perfect execution of works as well as a good function of the administration division and last but not least the constant updating of our machinery / equipment float are the ingredients of our success. Currently our constantly commitment is the maintenance of the existing clients,